At Weddings By Dzign, we love nothing more than a couple who knows how to party, and Kelly and Bret certainly did not disappoint on that front. The duo originally met in in New York after both had moved to the Big Apple from California. Their mutual California friend thought it would be a good idea for the two Californian-transplants to get to know each other. They met for drinks within a month of moving to New York and remained friends for a long time before dating and, later, getting engaged.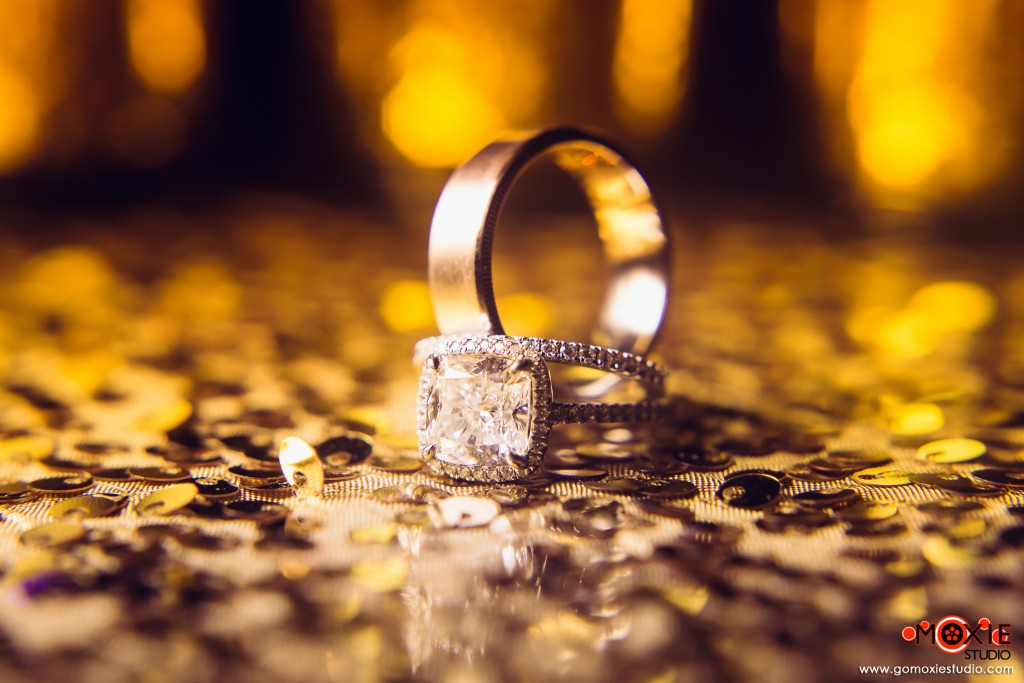 Bret proposed to Kelly in May of 2015 on a night the couple was slated to see The Strokes at a venue north of New York City. They ended up stopping at a party at a friend's house first, which boasted a large yard overlooking a picturesque golf course and a tiny harbor. Bret suggested the two of them walk the course and check out a couple of holes. As they walked together on the course against the setting sun, Bret got down on one knee and proposed. The couple then returned to a house full of cheering party-goers, which Kelly said made the moment all the more magical. "It was fun to come back to a cheering house to celebrate," she said. "Plus, we got to see the Strokes afterward! It was a win-win-win!"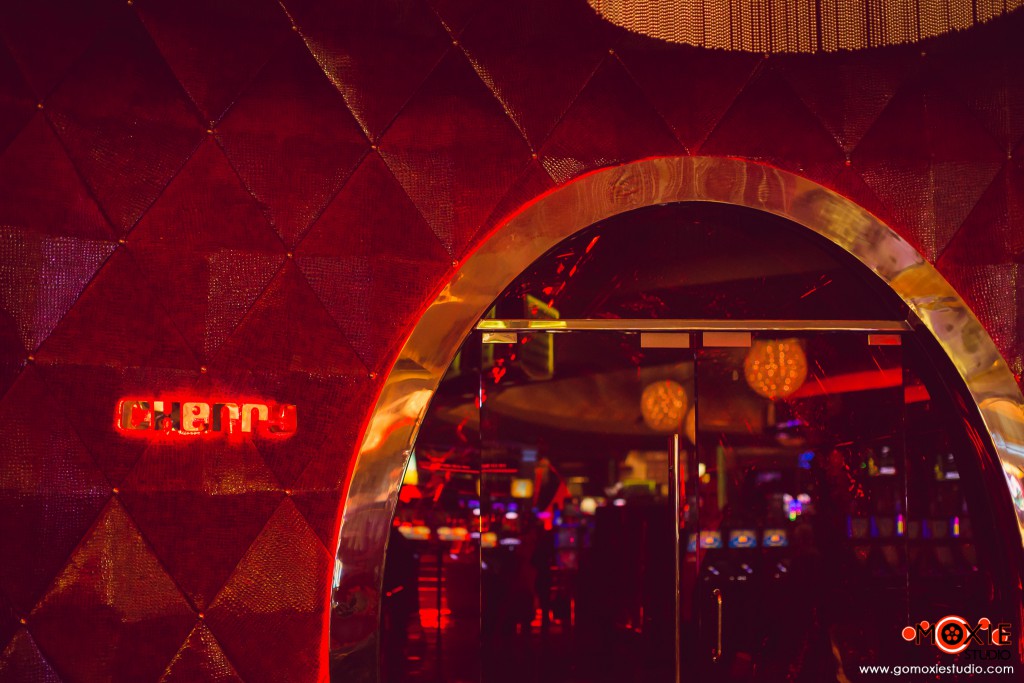 Though Kelly and Bret live in New York, they own a second residence in Las Vegas, which made the Entertainment Capital of the World an easy choice for a destination wedding. "Las Vegas is a second home to us for many reasons," the bride said. "We grew up going to Vegas as kids, we both do a lot of work there today and we have a secondary residency outside the strip. It was also an easy destination city for friends and family to fly into."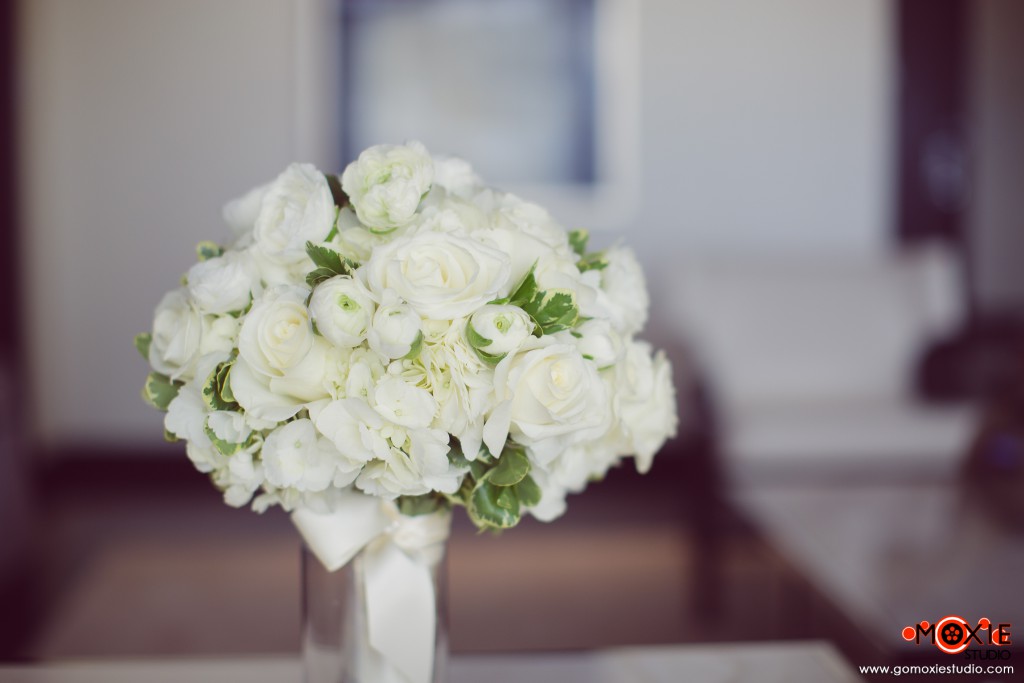 The duo knew immediately that they wanted to embrace the party side of weddings more than anything else, so they ended up choosing Summerlin's stunning Red Rock Resort as their venue, as it offered amazing celebratory spaces for the ceremony, reception and after party. "We liked the idea that people could stay on-site for all of the celebration and didn't have to travel before or after the wedding," Kelly explained.
The ceremony took place outside over Cherry's picturesque private pool, the reception in the adjacent Cherry nightclub (which is now only open for private events), and the after-party at a cocktail lounge inside the resort. For the overall event aesthetic, Kelly and Bret didn't want anything too traditional for their Red Rock wedding. Instead, they opted for simple, clean and modern by going with a minimalistic palette of white and champagne.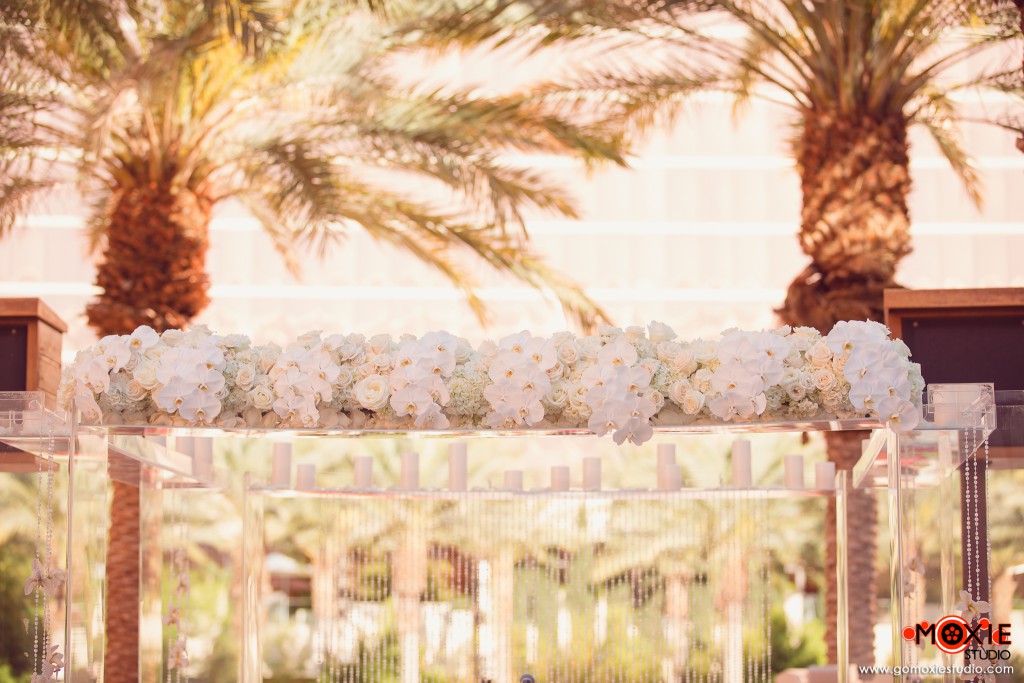 To help drive home the simple-yet-striking aesthetic, we created a custom Acrylic Chuppa with a suspended crystal backdrop that boasted billowing white hydrangeas, white roses, and hanging white phaleonopsis orchids. Each leg of the chuppa was also dressed in hanging crystals and dendrobium orchids. We then lined a transparent bridge suspended over the pool (which acted as the aisle) with white rose petals, which added a soft touch to the striking space.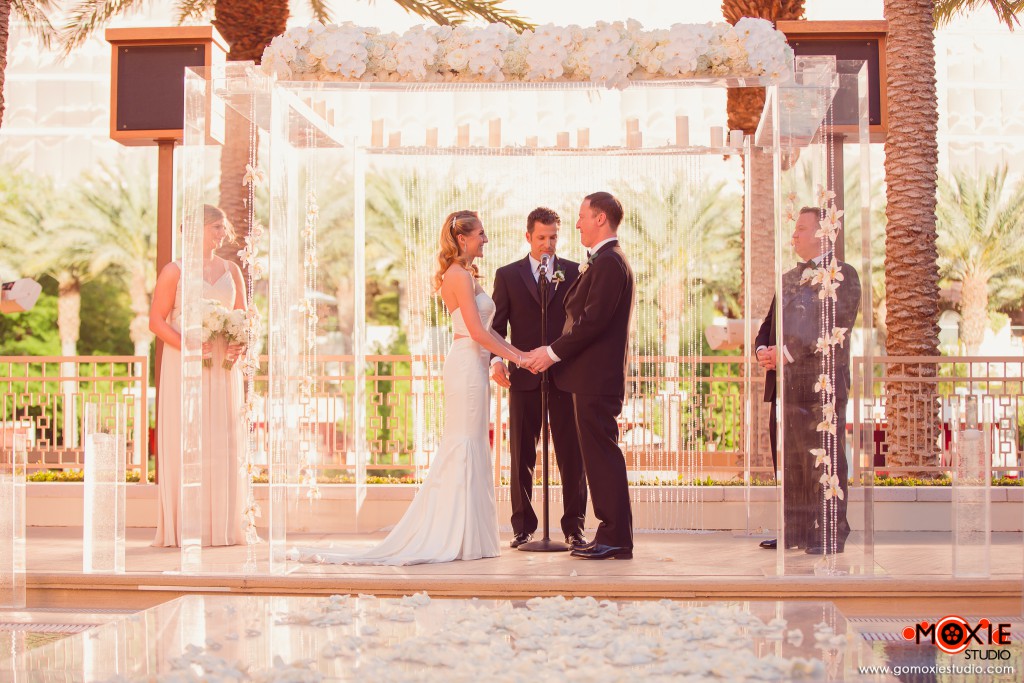 "I really enjoyed the ceremony set-up and decorations," Kelly said. "I loved that my husband and I were able to walk between all our friends in family sitting in chairs and pool cabanas as we approached the altar." The couple also timed the ceremony perfectly so it occurred during the golden hour—just like Bret's surprise proposal—which made for an absolutely magical moment that guests watched from our fan-favorite gold Chiavari chairs.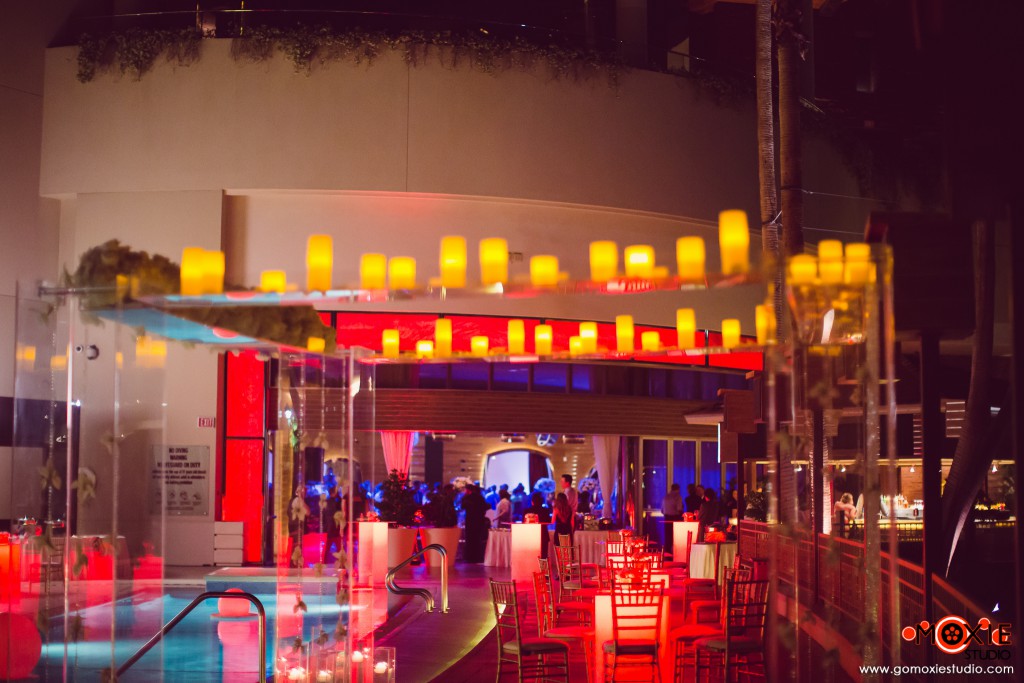 After the ceremony, guests enjoyed cocktail hour poolside as Weddings By Dzign repurposed the ceremony chairs and peppered the pool area with light-up tables. Following cocktails, guests moved inside for a night chock-full of dinner, drinks and dancing like no other.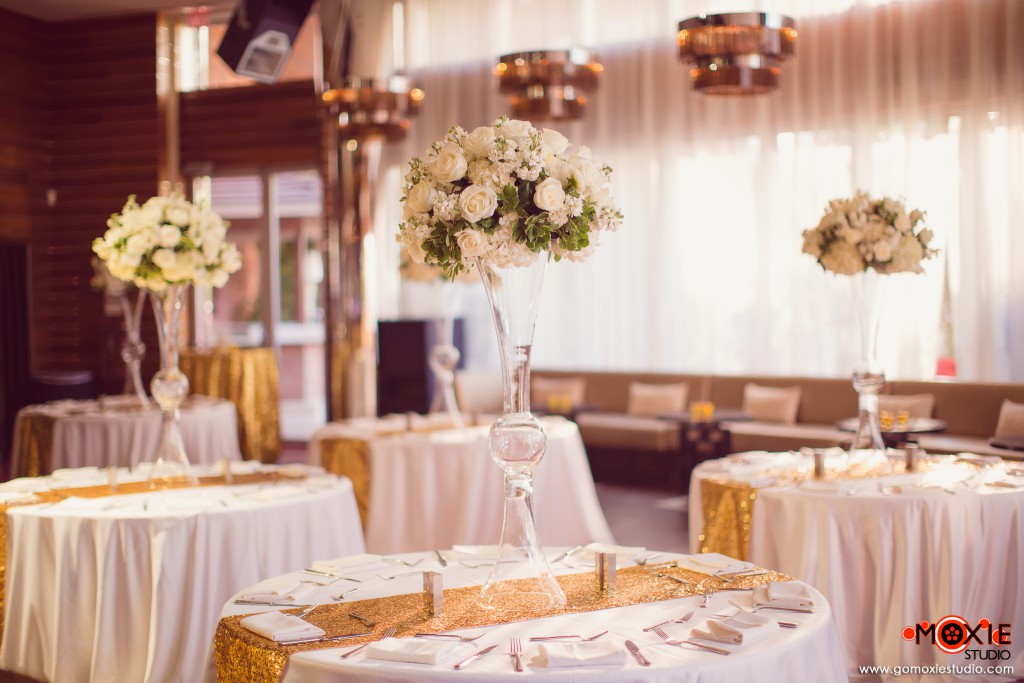 We brought the same modern event aesthetic inside, creating guest tables that were dressed in streamlined white luxe table linens and a playful gold sequin runner, both from Linen By Dzign. Centerpieces at guest tables included towering bubble trumpet vases filled with white florals and greenery accents, which really added some dimension and visual interest to the interior of the nightclub.
We also created a custom sweetheart table for the newlyweds, which boasted an all-gold-sequin table linen and was peppered with gold mercury votives and centered with a white rectangle vase filled with cymbidium orchids, hydrangea, ranunculus and phaleonopsis. The stunning (and sparkling) table ended up looking so celebratory and stunning in the space.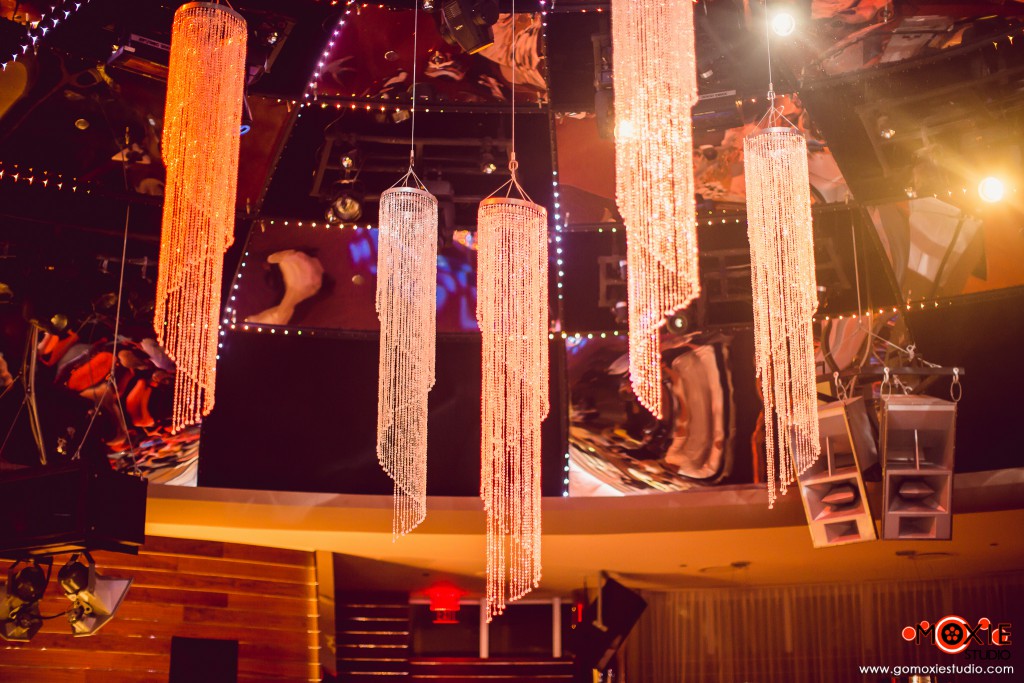 Bret also reached out to Weddings By Dzign prior to the wedding to plan a surprise for Kelly. We ended up adding five stunning suspended crystal chandeliers above the dance floor for an extra celebratory touch that the thoughtful groom gifted to his gorgeous bride.
As far as entertainment goes, Kelly and the rest of the guests were surprised by a rehearsed lip-sync performance by her brother-in-law. "I have to give it to my now brother-in-law who absolutely nailed a surprise lip sync as Elvis during the middle of our reception for all our guests," Kelly said. "He had all the dance moves down. His costume was complete with white shoes, a white jumper with rhinestones, a wig and sunglasses not to mention the two showgirls who accompanied his performance."
Overall, it was such an honor to provide design, coordination, floral and decor for this amazing and playful couple's Red Rock wedding. We loved that their number-one concern was having fun and celebrating their love story. All we had to do was create a striking setting for the celebration, and they partied the night away with friends and family from afar.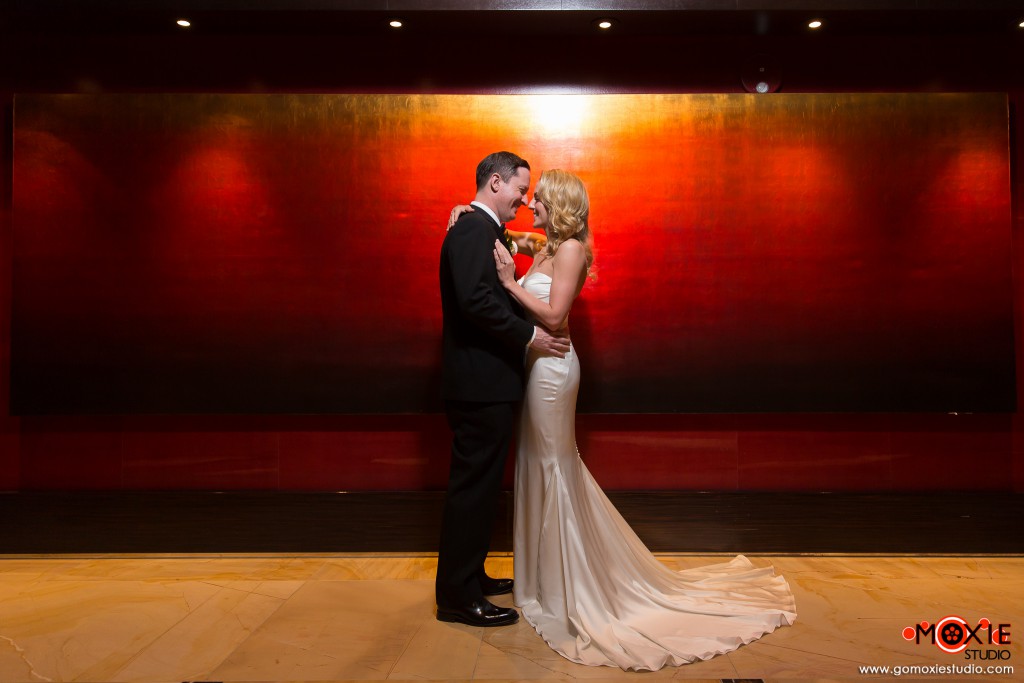 "My husband and I live in New York but have a second residence in Summerlin, NV and so chose to have our wedding at the Red Rock Resort in Summerlin. The Resort recommended two design and floral teams. We researched both and found By-Dzign to be friendly and cost appropriate. Our contact, Lucia, was great! She was professional, easy and flexible to work with and, most importantly, always responsive which was a huge benefit for two people who do not live in Las Vegas full-time. We knew we wanted the decor to be simple and modern and truly appreciated Lucia listening to our ideas and providing additional ways to enhance them. Our wedding venue had an indoor and outdoor space. The decorations and floral aspects were perfect for both elements (i.e. LED cocktail tables, candles, floating LED orb lights, plexiglass bridge for the pool outside and shimmery tablecloths, tall flower centerpieces, chandeliers, etc. for the inside). It was beyond what we had in our minds. Another huge benefit of By-Dzign is their "day of coordination" service. We did not have a wedding planner so to have this service to coordinate the wedding party, the officiant and keep the wedding on schedule was more than worth it! To top it off, we decided to host a Hawaiian BBQ at our house the night before the wedding and enlisted Lucia once again. She came to the house, surveyed the property and suggested many creative ideas to turn our home into a Hawaiian paradise! I would absolutely recommend Lucia and her team from By-Dzign to make any special event just that, special! We received more compliments than we can count from family and friends. Thank you again, Lucia, for all your hard work!!!"
– Kelly & Bret